Just in time for summer, SkinnyGrape has released a brand new flavour in its line of low calorie spritzers: Peach Mango. How does it stack up against the others?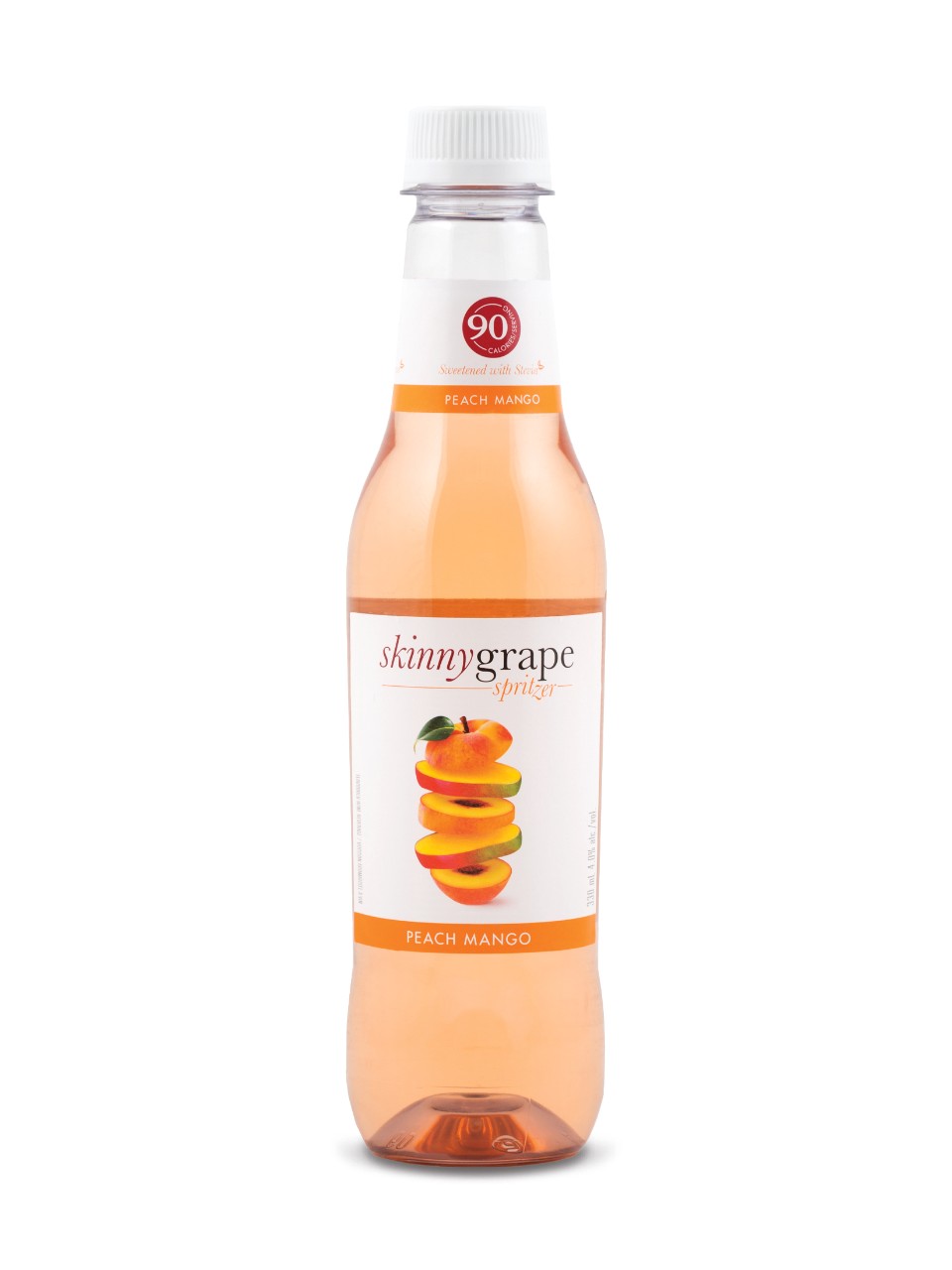 Like the existing flavours, the Peach Mango has 90 calories per 330ml bottle. It contains 3g of carbohydrates and 0g of sugar. Unlike other brands with low calorie offerings, SkinnyGrape uses Stevia, a natural sweetener. These spritzers have 4% alcohol content and are made with a fortified wine.
Peach Mango is actually my favourite flavour of the 4 currently offered, and others who have tasted it tend to agree. It's got just the right level of sweetness and doesn't have a Stevia aftertaste like some drinks do. As the weather finally warms up, these Peach Mango spritzers will be a light and refreshing summer treat. The best part is that they're guilt-free: low calorie and no artificial sweeteners.
A 4-pack retails for $9.95 at The Wine Shop.